Welcome!
The On Line History Center of the Bible Fellowship Church is committed to preserving the past in order that we might learn from it. Here we learn of our successes and failures, of high points and low points, of triumphs and tragedies. From the past we learn who we were and and from that understand who we are and what we are becoming.
Our vision is an online History Center where you are able to learn. You can stop by the library and check on the papers and studies that have been put on our "shelves." Or, you may want to step into the biographical center and check on Who's Who. You can look up the history of your church (when it is available). Stop by the book store and order some of our books. If you would like to ask a question or need some information, please get in touch.
According to the Holy Spirit
a video introduction to the Bible Fellowship Church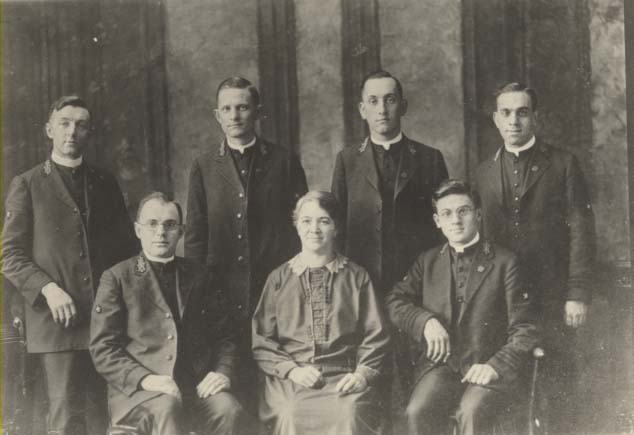 Society News
Upcoming Meeting
Saturday, October 28, 2023
at Graterford Bible Fellowship Church
Join us for two presentations from our society historians from 10am – 2pm and a catered lunch between presentations. For more information, click the Meeting Details button.
Membership
Want to apply for or renew your membership in the Historical Society?

Receive periodic news from the Society and support the preservation work of the church.
Library Categories
All of our online resources are collected into these categories. Enjoy exploring!
Recent Additions
This is a list of some of our most recently added articles and resources. They may have been written long ago or recently, but they were added to our online library recently.